About Us
Children's Montessori House is a private Montessori preschool serving Westfield, Noblesville, Carmel, and the surrounding areas.
Children's Montessori House is a year-round school that follows the Westfield Community School calendar and offers summer programs outside of the normal school year. Our prepared Montessori environment includes materials and activities that are developed for early childhood learning and helps children to develop the skills, ideas, habits, and attitudes essential for performing to their true capabilities.
Children's Montessori House specializes in early childhood education for children ages 3 to 6 years old

Children's Montessori House is an exceptional preschool and kindergarten in Hamilton County; our students benefit from the following unique features we offer:
Outstanding Montessori curriculum, designed around the holistic development of each child

Low student-to-teacher ratios

Ample outdoor space, including children's growing gardens

Organic snacks and a low-sugar policy


Environmentally- and people-friendly cleaning supplies

A 100% nut-free environment

A state-licensed early childhood program

Various programs to meet your needs, including full-time and part-time programs, with or without before school and after school childcare, as well as 2-day, 3-day, 4-day, and 5-day programs
Maryanne Schueler — School Adminstrator
Maryanne Schueler is graduate of Ball State University with a Elementary Education teaching degree with a concentration in Fine Arts. Both of Maryanne's children have attended Children's Montessori House, which allowed her to see the positive impacts of the Montessori method on their growth and development. Her favorite part of working with the students at Children's Montessori House is seeing the academic growth and realizing that as a teacher you are part of the process to get them to where they are today.

Sobia Usmani — Lead Teacher
Sobia Usmani is an AMS certified Montessorian who holds a Master of Sociology and has more than a decade of experience as a teacher. She is strongly committed to adhering to the Montessori philosophy and firmly believes in delivering an individualized learning experience to all her students. By providing a child-centric environment and focusing on experiential learning, her unique style brings out the best in her students.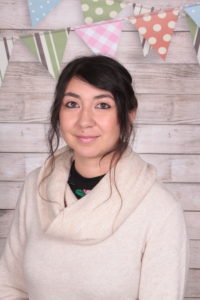 Melissa Runyan — Lead Teacher
Melissa Runyan is currently completing her Montessori Teacher training with the Mishawaka Edison Lakes Montessori Academy. She loves walking into school and seeing the happy faces of the students. Each and every child is unique and it is so fulfilling to watch them learn and understand the world around them using the Montessori method.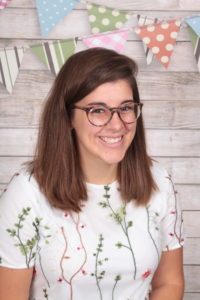 Megan Milakovic — Assistant Teacher
Megan Milakovic graduated from Tri-West High School in 2014. She attended Davenport University for 1 year and IUPUI for 1 year. She has over 3 years of childcare experience through volunteering and nannying. She enjoys the happiness children bring and helping them grow and learn.
Claire Popa — Assistant Teacher
Claire Popa has a background in elementary education and is currently working towards her degree in Elementary Education at IUPUI. With working at Children's Montessori House, she believes that her days are brightened by watching the children grow and mature using the Montessori method.
Taylor Ruhnow — Assistant Teacher
Taylor Ruhnow has previous experience working with children at an afterschool art program offered in elementary schools. Taylor loves working with children and has made many creative art projects with the students at Children's Montessori House!